If NXPowerLite Outlook add-in is still not listed in Outlook it is more than likely due to a corrupt Office install, you'll need to fix your current version of Outlook.
1. Before you start,  make sure you have your Microsoft Office licence key before you start to fix your version of Office as you may be asked for it.  
2. It's best to back-up your personal emails folder (PST file), if you are using Office 13 or 16 you can use this Microsoft article.
3. Once you have finished backing up your PST, search 'add or remove programs' and look for Microsoft Office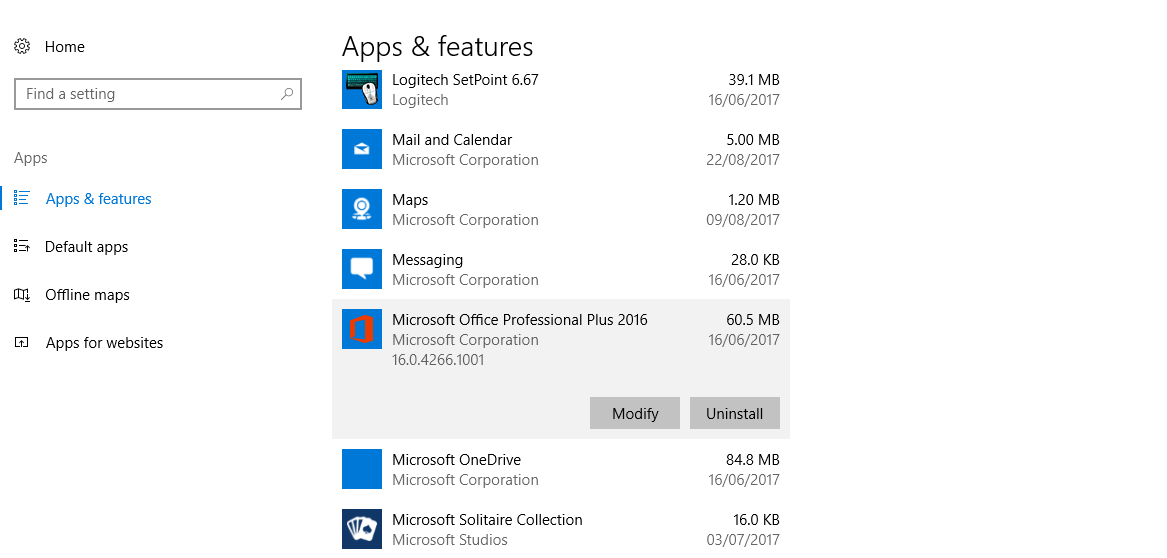 3. Select 'Microsoft Office' and click 'Modify'
4. Depending on which version of Office you have you'll be offered to repair/modify Office, run through the Repair process and then check Outlook to see if Plugin has been added successfully.