If you are struggling to stay inside your Dropbox/Drive etc here is a great way for using NXPowerLite to quickly and easily free up some space.
Create a backup folder locally on your machine e.g. C:\Users\xxxxx\Documents\Dropbox-backup or C:\Users\xxxxx\Documents\Drive-backup
Open NXPowerLite, click "Edit" next to your "Save profile" and make sure that you select "Replace original and create backup (another folder)"
Choose the new backup folder you have just created and click 'OK'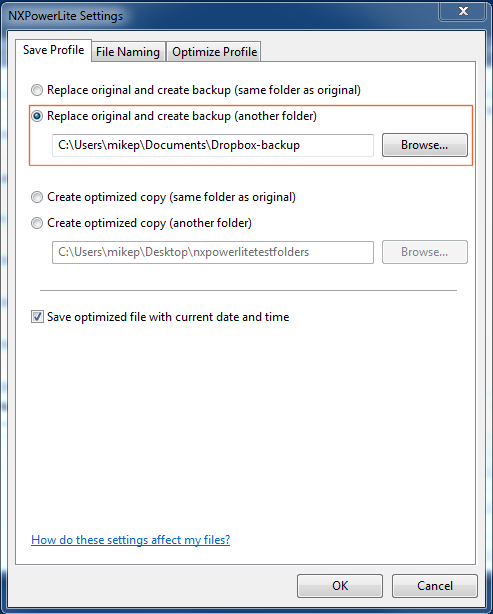 4. Click "Add files" and browse to your local Dropbox folder, e.g. C:\Users\xxxxx\Dropbox\Photos\Wedding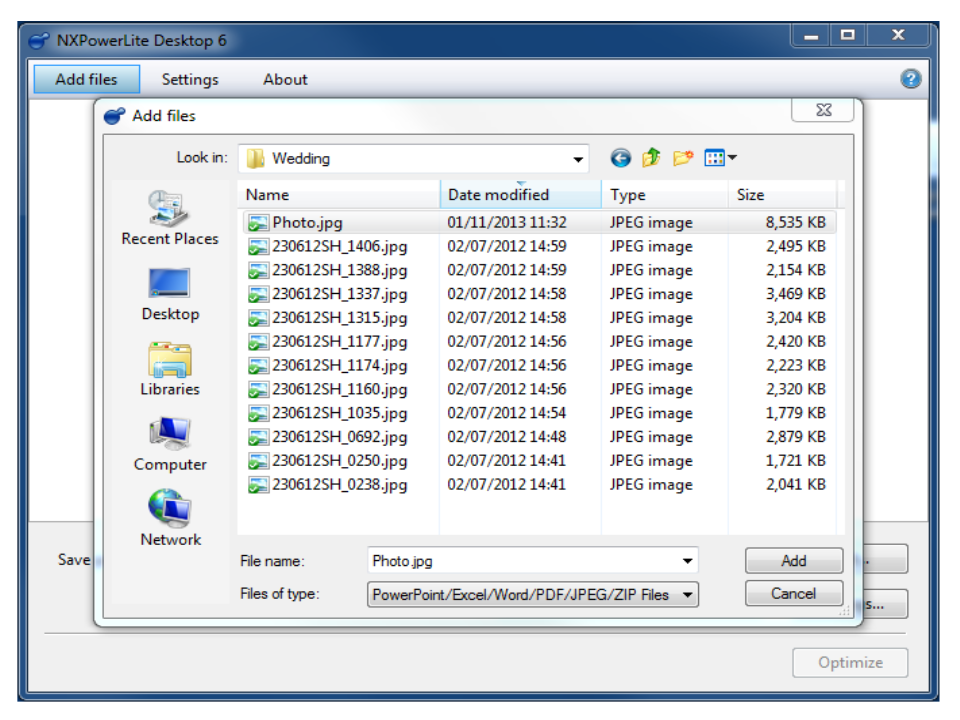 5. Select the files and click "Add", and then click "Optimize"
6. Any files NXPowerLite in dropbox will be replaced with smaller versions, and a backup of the original will be placed in the local folder you created.
7. Dropbox will automatically detect the files have changed and synchronise, and suddenly you'll have a bunch more space than before.