The default URL for EWS is usually in the format https://mail.domain.com/EWS/Exchange.asmx, however that may not work for every Exchange Server.
There are 2 methods to use to find the URL:
1. Use a PowerShell command on the Microsoft Exchange Server
Open the Exchange Management Shell on the Exchange server
Type Get-WebServicesVirtualDirectory |Select name, *url* | fl
The URL will be displayed

2. Use Microsoft Outlook (2007 and later) that connects to the same Exchange EWS Connector.
Hold the Ctrl key and right click on the Outlook Icon in the system tray
Select "Test E-mail Auto Configuration" from the menu
Type in an email address located on the desired Exchange server
Click Test
The URL is listed as 'Availability Service URL'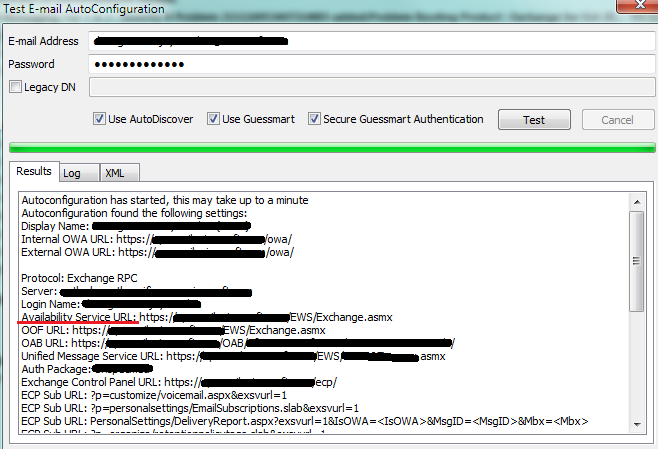 Using an EWS URL with a self-signed certificate
Note that if you are using a self-signed certificate, the URL may be different to that displayed by either of these approaches.