NXPowerLite Desktop is constantly improving so it is important to make sure you are using the latest release of the software you own. For example, after initially releasing version 7.0.0 ten further updates were issued as the latest version is 7.1.14.
If you have purchased a license for version 7 you are automatically entitled to download the latest point release of the software. Here's how to check your version and download the latest software.
A. Check your version of NXPowerLite Desktop
Open NXPowerLite by double-clicking the desktop shortcut
Click the About button (or About option in the main menu)
Note the exact version number (7.1.1 in the case below)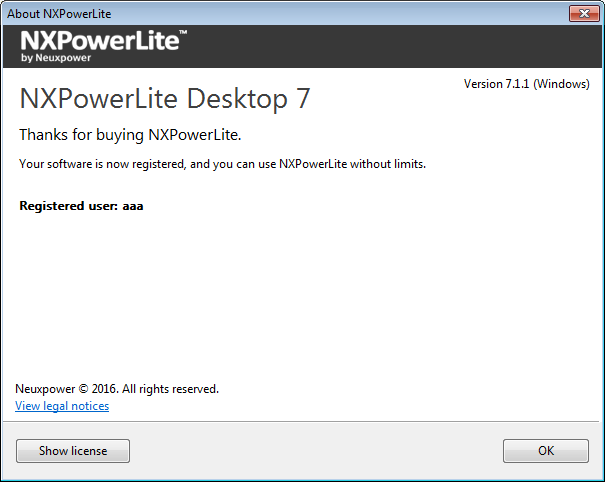 B. Find and download the latest software
Visit the relevant support article Desktop Windows | Desktop Mac. This lists the latest software for each major version of NXPowerLite.
Download the correct software (In our example v7.1.14)

Double-click the installer to update existing software
If you would like to use the latest major release, please visit our online store to buy an upgrade.