NXPowerLite Desktop 9 is optimized to work with macOS versions Big Sur (11.0) and Catalina (10.15). In order to support the security limitations of the newer operating systems, a major re-work of the underlying workflow was required. This meant that the following features have stopped working on High Sierra and Mojave:
1. Add files
It is not possible to use the Add files button on the main dialog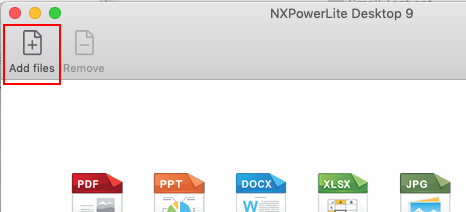 Workaround
It is still possible to add files to NXPowerLite by dragging and dropping files from Finder.
2. Choose folder...
It is not possible to change the folder where copies or backup files are saved. This option is available on the main dialog or when using the NXPowerLite Finder options.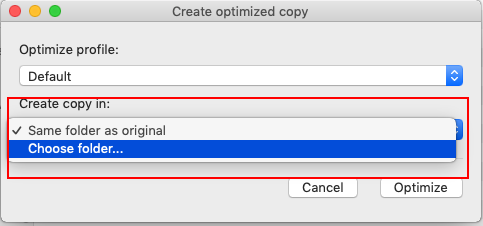 Workaround
There is not a current workaround.