Sometimes it is possible to get the following error message after downloading and double-clicking the DMG installer.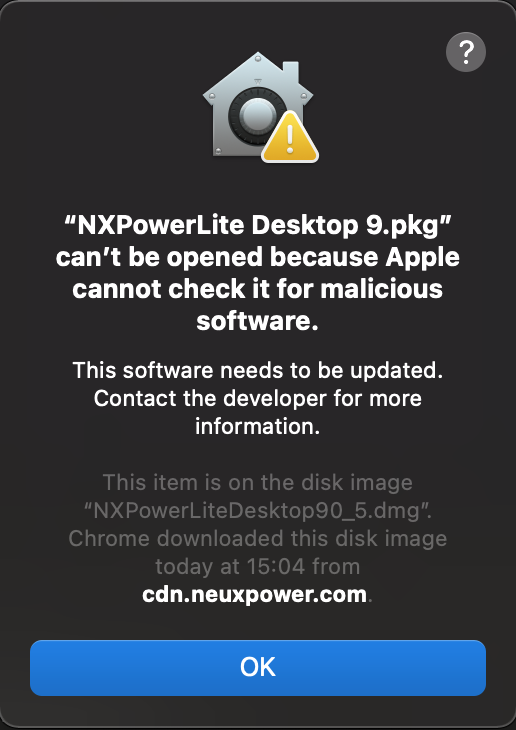 Resolution
In order to open the file (which has been signed and notarized by Neuxpower) just do the following:
Right-click (or command-click) the NXPowerLite Desktop 9 .pkg file and then select open.
You should then be presented with the following message: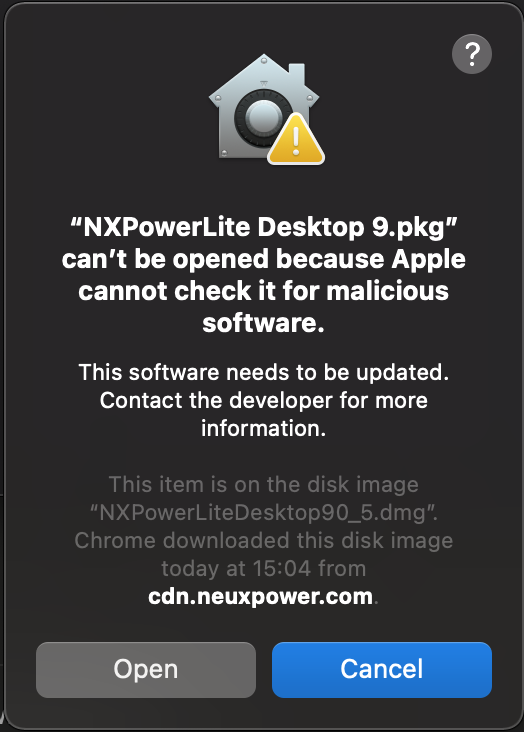 Click open and then follow the installer wizard to complete the installation.