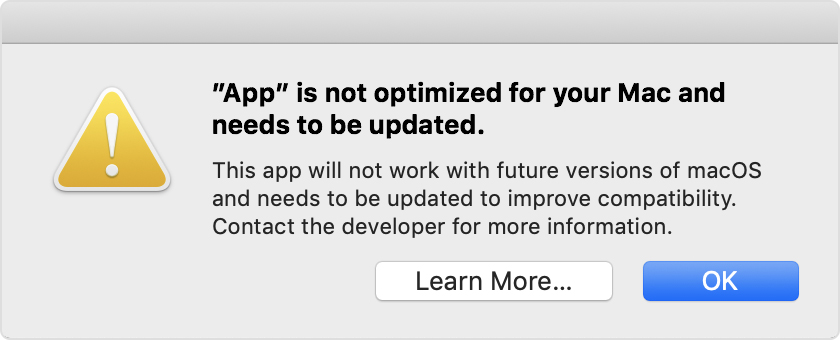 The version of Mac OS X due in September 2019 will only support 64-bit apps. Apple is notifying customers when they are using an app based on 32-bit technology. This is done via a one-time alert that appears when you launch a 32-bit app. In macOS Mojave, this alert appears once every 30 days when launching the app.
Starting with macOS High Sierra 10.13.4, apps that have not been updated to use 64-bit processes produce a one-time alert when opened. This gives users advance notice that they are running 32-bit software, which will not be compatible with macOS in the future.
Yes. The latest version of NXPowerLite is a 32-bit application but we are working on an update to make it a 64-bit application.
A 64-bit version of NXPowerLite will be available later in 2019. All existing customers will be notified of its availability.