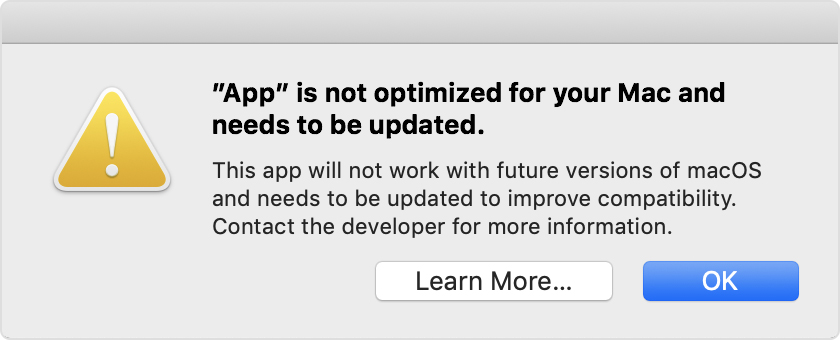 The version of Mac OS X due in September 2019 will only support 64-bit apps. Apple is notifying customers when they are using an app based on 32-bit technology. This is done via a one-time alert that appears when you launch a 32-bit app. In macOS Mojave, this alert appears once every 30 days when launching the app.
Why am I seeing this alert when I start NXPowerLite and what do I do?
You are using an old version of NXPowerLite Desktop (Mac) and you need to upgrade to the latest version (v8.0.8) which is fully 64-bit compatible. Download the latest version and if you have a current NXPowerLite Desktop license the update is free.
You can continue to use this version of NXPowerLite Desktop until you update your macOS, but we recommend upgrading immediately.