Sharing files over low-bandwidth satellite networks can be expensive and slow. NXPowerLite Desktop can compress PDF, PowerPoint, Word, Excel and JPEG files to a fraction of their original size. Email attachments are automatically reduced, so users don't even have to think about reducing the size of large files. This lowers data costs, speeds up delivery, and all but eliminates email bouncebacks.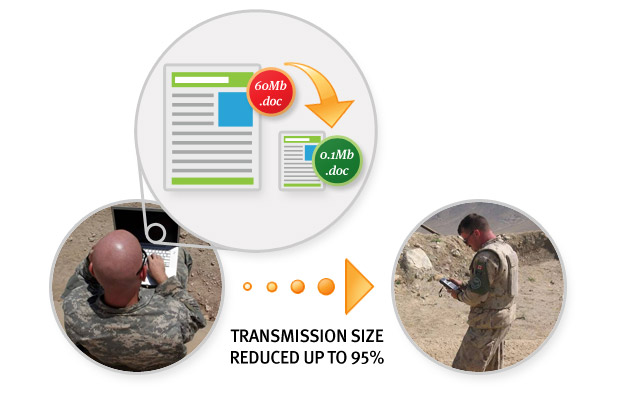 "We have implemented NXPowerLite into our Lotus Notes environment and it has seen a massive reduction on our low bandwidth international links which we are very happy with."
Australian DoD
NXPowerLite has been tested and accredited for various military organizations and systems. Please see Defense Accreditations for more details and download links.