When troubleshooting an issue where NXPowerLite cannot be 'seen' from within Office applications (Outlook, Word, PowerPoint, Excel) one step you should take is to re-run the installer to check whether it is installed.
To do this:
Open 'Control panel' option from the Windows start menu
Type 'Program' (without the quotes) into the search box in the top right-hand corner.
Select 'Programs and Features' option from the search results
Select NXPowerLite Desktop X in the list displayed (where X is your version of NXPowerLite
Select the 'Change' option from the menu bar - the installer should appear.
Click next and then 'Modify'
If you see something similar to the screenshot below then please follow other Office integration troubleshooting advice to continue troubleshooting the problem.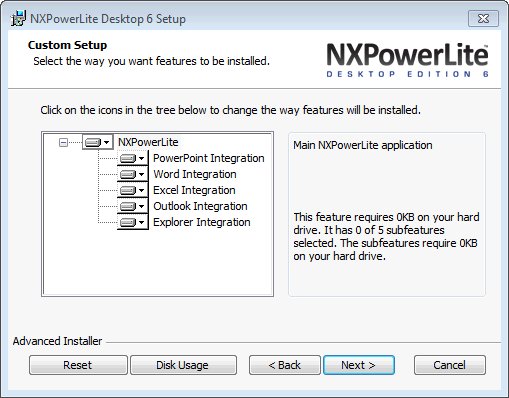 If you see something similar to the screenshot below it is likely that you have a version of Office that is not supported by your version of NXPowerLite.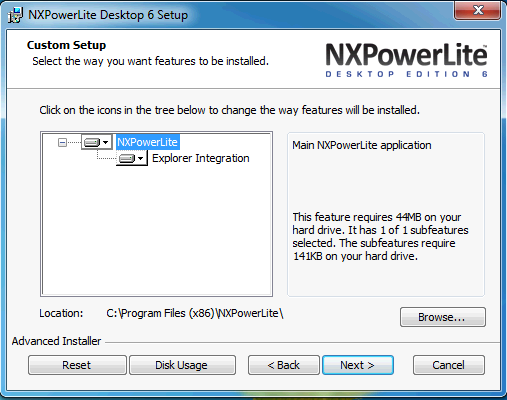 It is likely that you do not have the latest version of NXPowerLite. The latest version supports both 32-bit and 64-bit Editions of Microsoft Office 2010 & 2013. Versions of NXPowerLite Desktop prior to version 6.1 did not include Office 64-bit support.
To check whether your version of office is 32-bit or 64-bit please read What specific version of Microsoft Office is installed?.