In order to understand the full impact of NXPowerLite for File Servers on all your data it may be necessary to add drives and/or server locations that are not accessible browsing for servers/SAN drives/shares using the 'Add folder...' option in the Quick Scan software.
If your data is spread across multiple servers or SAN devices then you can quickly get a single Quick Scan report by following these instructions.
Step 1: Ensure the user that is running the software has full access (read/write/update/delete permissions) to all the data on all of the servers/drives you wish to scan.
Step 2: Click the 'Add Multiple Folders...' option in the 'File' menu item.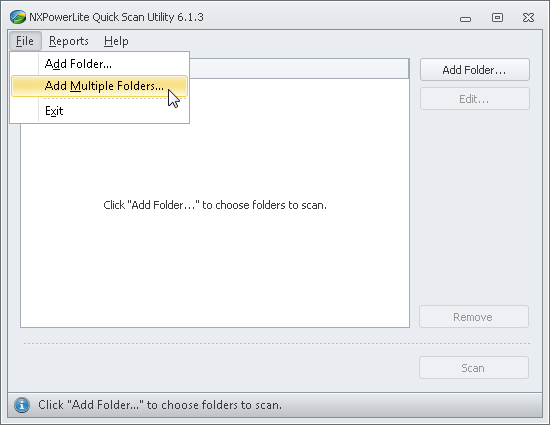 Step 3: Add the fully qualified path of each server/SAN drive/share, one per line.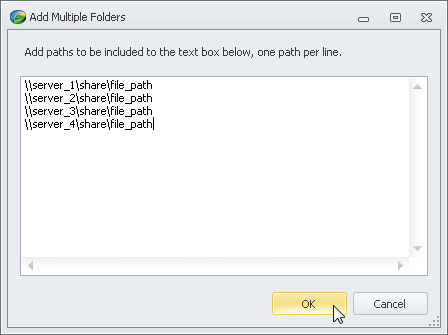 Step 4: NXPowerLite will check whether the current user can access each of the top level server/SAN drive/share. Drives that are inaccessible will appear greyed out.
Step 5: Press the 'Scan' button and let the scan complete.
Step 6: Review the report, paying particular attention to the 'Inaccessible folders' (if present) section to ensure that all the data has been scanned.