One you have purchased a license for NXPowerLite you will have been sent a registration key. If you have not received the email please contact us to help resolve the issue.
To register the software, press the 'Enter Key' button in NXPowerLite's 'About' box.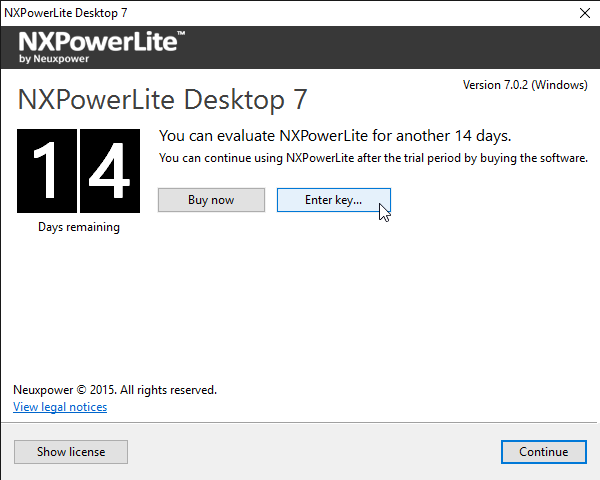 Or alternatively if the software is already running you can select 'Enter Key' button from the toolbar at the top of the window.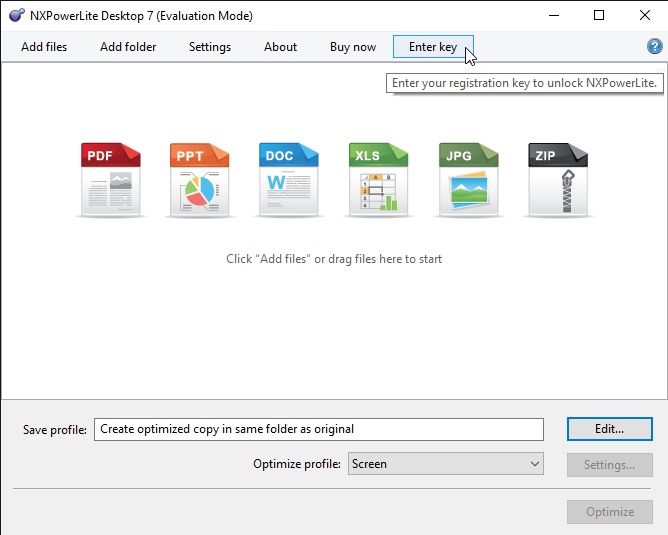 This will open the Enter Key window, into which you will need to enter your Name and Registration Key. Then click OK to register your software.