Check your Slidewise version
You can check your version of Slidewise just by looking at the tabs available and comparing to the images below:
v1

v2
You can check your specific version by going to the Slidewise tab and selecting the About Slidewise option. This will open the About screen with the specific version highlighted.
v1

v2

Update to the latest version of Slidewise
Use the Check for Updates feature inside Slidewise - if there are updates available it will say View/Download Updates....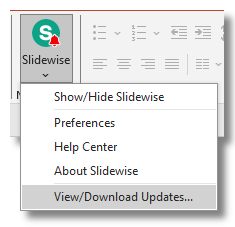 It will open the release notes page that tells you which version you currently have installed and provides a link to the latest version.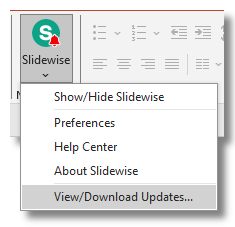 If you need help in finding the correct version of Slidewise please Contact Support.