Avoid sharing sensitive content with your file. Slidewise will scan your file and let you know if there are any of the following:
Hidden slides
Empty placeholders
Comments
Speaker notes
Alongside each of the above headings will be a number showing how many of each have been found. Expand any heading to see a list of the items. Double-click on any to jump to them in PowerPoint.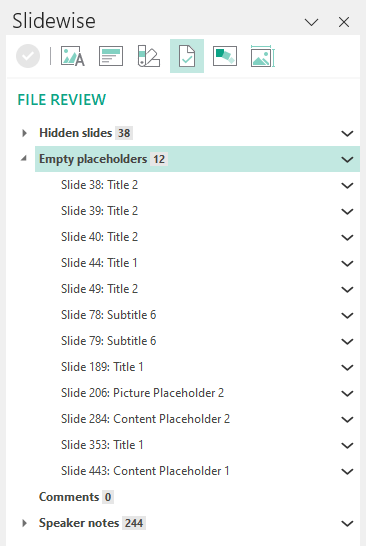 For Hidden slides you can also either Unhide or Delete them.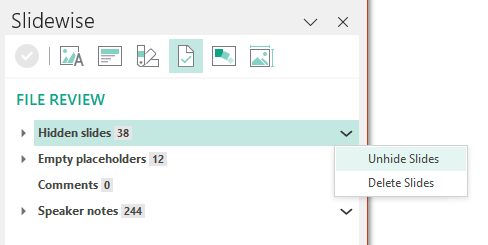 Empty placeholders are any placeholders that have no content or formatting in them. These can be navigated to for checking and then easily deleted in one action.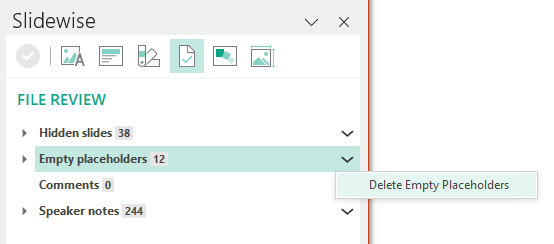 As well as being able to quickly jump to any Comments and Speaker notes to check them, you can also Export them to a structured HTML report that can be easily opened in Excel. If you don't need them in your finished file you can easily Delete them using Slidewise.